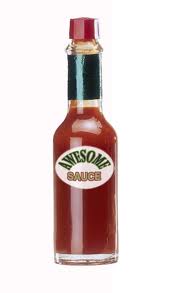 Welcome to Awesome Sauce WikiEdit
The awesome sauce wiki talks about awesome stuff like movies, weapons, video games, books, geek stuff...and stuff. It is a great website for gamers.

Awesome sauce(adj.) Something supremely awesome that simply radiates awesomeness.
Have Fun and be Awesome Sauce
Cool site and interesting game
"http://www.miniclip.com/games/fred-figglehorn/en/webgame.php"
Latest activity
Edit
Ad blocker interference detected!
Wikia is a free-to-use site that makes money from advertising. We have a modified experience for viewers using ad blockers

Wikia is not accessible if you've made further modifications. Remove the custom ad blocker rule(s) and the page will load as expected.